Stevia Novasweet® 200g
SKU: 04050477
Stevia powder is a calorie-free natural sugar substitute with a great sweet taste for the preparation of drinks and dishes.
Suitable for daily use in diets aimed at controlling body weight, or excluding the use of sugar.
Advantages:
Natural stevia;
Does not contain calories;
The most popular sweetener;
Does not increase the level of sugar in human blood (glycemic index = 0).
Allowed by Rospotrebnadzor for implementation and use;
Does not contain GMO;
Recommended for dietary and diabetic nutrition.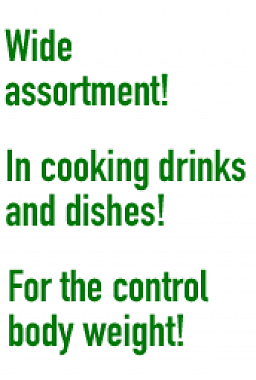 Ingredients:
Natural sweeteners: erythritol, stevia leaf extract.
Mass:
200 g
Storage conditions:
Store at a temperature not exceeding 30 ° C and relative humidity not exceeding 75%.
Shelf life:
2 years
Отзывы покупателей на товар: Стевия Novasweet® 200г





Пожалуй, лучший заменитель сахара из всех, которые я пробовала - а их было много, так как у меня диабет. В отличии от большинства других производителей, здесь в составе никакой химии - только натуральные заменители. Очень удобна в дозировке - 1 к 2. Спасибо производителю!





Лучшая стевия! без привкуса и дозировать удобно
Оставить отзыв