Nutritional supplement Erythritol Bionova® 200 g
SKU: 01050471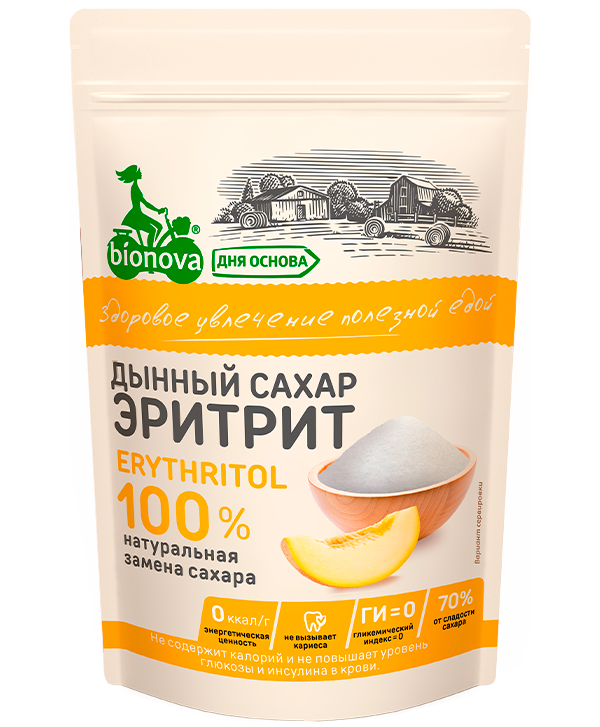 Erythritol powder-natural sweetener (melon sugar) of the new generation, contained in many fruits and vegetables. It has a pleasant sweet taste with a cooling effect, the intensity is approximately 70% of normal sugar.
The product does not have a glycemic index, does not affect the level of glucose in the blood. It has zero caloric content. Fits well in the diet of not only athletes and dieters but also for those who suffer from diabetes.
Advantages:
100% natural substitute for sugar;
The glycemic index is set to 0 (KI=0);
No calories (KCAL = 0);
The intensity of sweetness is 70% of ordinary sugar;
Protects teeth from tooth decay, suppresses the activity of caries bacteria;
It is well tolerated by the digestive system without side effects even in large doses than regular sugar;
Does not contain GMO, preservatives and dyes.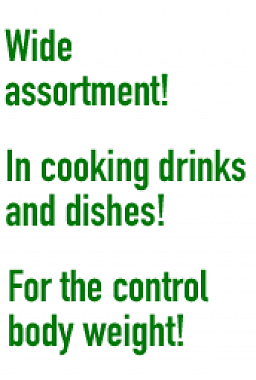 Ingredients:
Erythritol
Mass:
200 g
Storage conditions:
Keep away from sources of odor at low humidity to minimize the possibility of sticking and breaking.
Shelf life:
3 years
Nutritional value per 100g, % share of average daily requirement
Отзывы покупателей на товар: Натуральный сахарозаменитель Эритрит Bionova® 200 г