Granola Bionova® Sugar-Free Tropic 400g
SKU: 01010441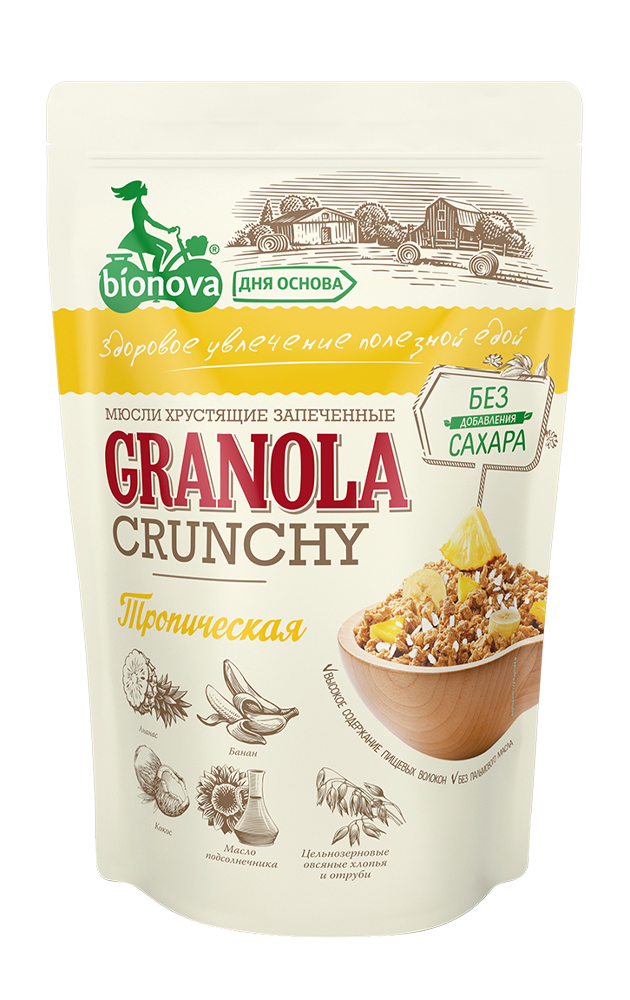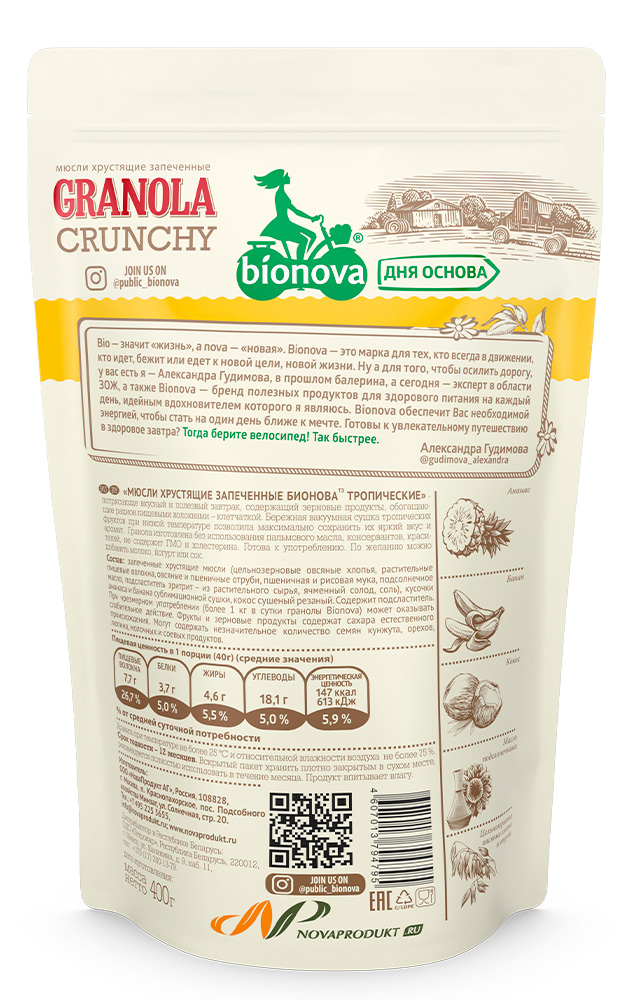 Baked tropical granola - tasty and healthy breakfast containing cereal products that enrich the diet with dietary fiber. Gentle vacuum drying of tropical fruits at low temperatures made it possible to preserve their taste and aroma.
Ready for use. Milk, yogurt or juice can be added if desired.
Advantages:
nuts and seeds contain vitamins and useful minerals-calcium, magnesium, phosphorus, potassium, iron, which are necessary for proper metabolism in the body and especially for the strengthening of bone tissues;
no added sugar;
free of palm oil, preservatives & colorants;
15% less calories compared to other muesli made with added sugar and palm oil;
do not contain GMO and cholesterol;
low sodium.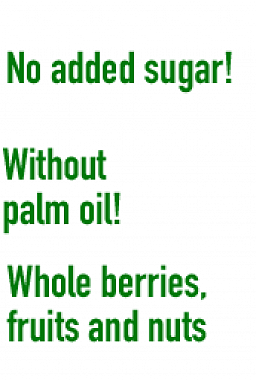 Ingredients:
Crispy baked muesli (whole grain oat flakes, vegetable dietary fiber, oat and wheat bran, wheat and rice flour, sunflower oil, natural erythritol sweetener from vegetable raw materials, barley malt, salt), freeze-dried pineapple and banana pieces, cut dried coconut
Mass:
400 g
Storage conditions:
Store at a temperature not more than 25C° and relative humidity not more than 75%. Open the package store tightly closed, in a dry place. It is recommended to use fully within a month as the product absorbs moisture.
Shelf life:
1 year
Nutritional value for 1 serving (40 g), % share of average daily requirement
Carbohydrates
18,1 g (5,0%)
Alimentary fiber
7,7 g (26,7%)
Отзывы покупателей на товар: Гранола (Мюсли) Bionova® без сахара Тропическая 400г