Baked chocolate granola (muesli) Ol'Light® with nuts 280g
SKU: 05020456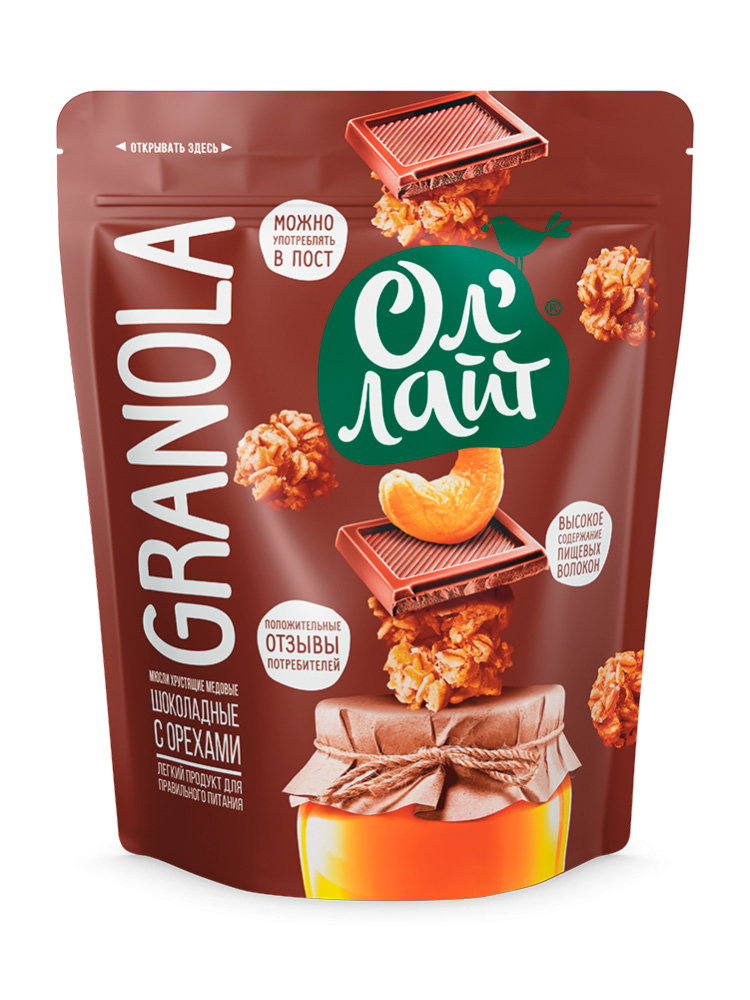 Crispy honey baked chocolate granola with nuts is a great Breakfast for the whole family! Baked cereals contain fiber-vegetable dietary fibers that normalize the digestive system, and in combination with this Belgian dark chocolate help to avoid stress and activate the vital functions of the whole organism.

Strengthen your health with whole grains and fiber-start your day right! A great Breakfast that can be consumed with milk, kefir, yogurt, juice or even dry as a healthy snack.
Advantages:
Baked at low temperatures:

The high content of dietary fiber;
Can be used in the post;

Does not contain GMOs, and cholesterol.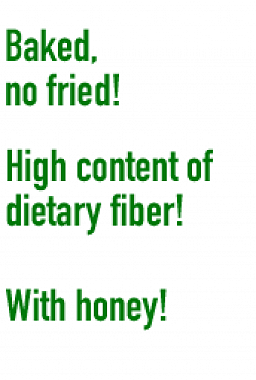 Ingredients:
Baked crispy muesli (oat and wheat flakes, sugar, vegetable oil, coconut flakes, rice, wheat and lupine flour, glucose syrup, cocoa powder, rice starch, barley malt, natural honey, salt), Belgian dark chocolate (sugar, cocoa mass, cocoa butter, natural soy lecithin emulsifier, natural flavor), cashew nuts. May contain a small amount of sesame seeds.
Mass:
280 g
Storage conditions:
Store at a temperature not exceeding 25 ° C, relative humidity not exceeding 75 %. Open package store in a dry place. It is recommended to use within a month.
Shelf life:
1 year
Nutritional value for 1 serving (40 g), % share of average daily requirement
Carbohydrates
25,9 g (7,1%)
Alimentary fiber
2,5 g (8,4%)
Отзывы покупателей на товар: Запеченная шоколадная гранола (мюсли) Ол'Лайт® с орехами 280г