Baked granola (muesli) Ol-Light® with berries 280g
SKU: 05020455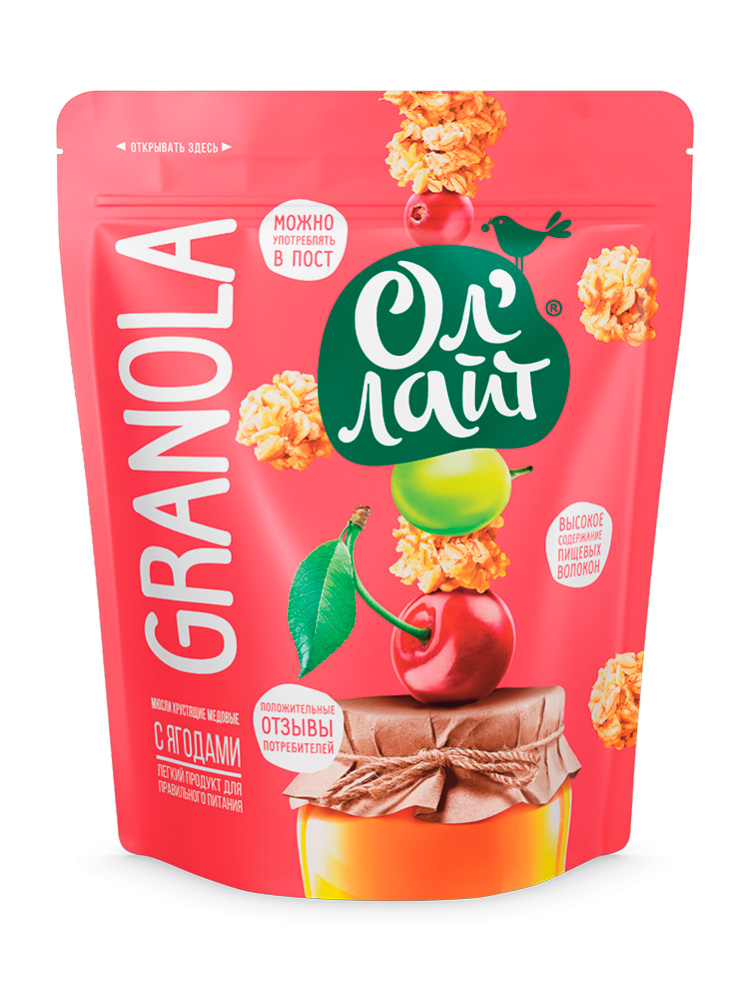 Crispy honey baked granola with berries is a great Breakfast for the whole family! Baked cereals contain fiber-vegetable dietary fiber that normalizes the digestive system, and in combination with berries charge the body with energy for the whole day!

Strengthen your health with whole grains and fiber-start your day right! A great Breakfast that can be consumed with milk, kefir, yogurt, juice or even dry as a healthy snack.
Advantages:
Baked at low temperatures;

The high content of dietary fiber;
Can be used in the post;

Does not contain GMOs, and cholesterol.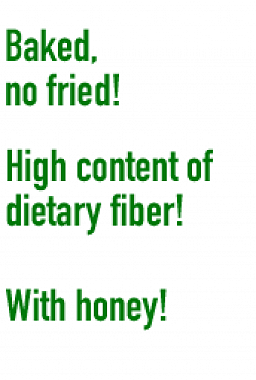 Ingredients:
Baked crispy muesli (oat and wheat flakes, sugar, rice and wheat flour, malt extract, vegetable oil, glucose syrup, natural honey, dye – simple sugar, salt), dried berries: grapes, cherries, cranberries. May contain a small amount of nuts, sesame seeds and lupine.
Mass:
280 g
Storage conditions:
Store at a temperature not exceeding 25 ° C, relative humidity not exceeding 75 %. Open package store in a dry place. It is recommended to use within a month.
Shelf life:
1 year
Nutritional value for 1 serving (40 g), % share of average daily requirement
Carbohydrates
26,6 g (7,3%)
Alimentary fiber
2,5 g (8,4%)
Отзывы покупателей на товар: Запеченная гранола (мюсли) Ол'Лайт® с ягодами 280г





Оставить отзыв