Portions chicory chocolate Chikoroff® 12g
SKU: 02040531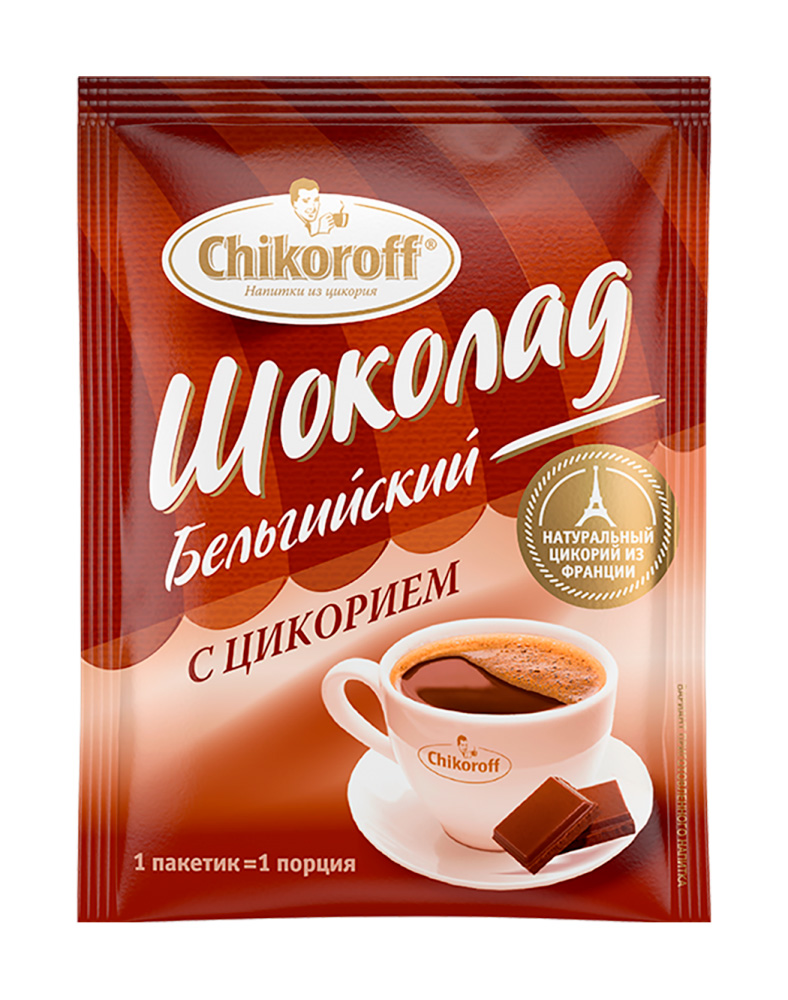 Chocolate chicory is a hot drink for a healthy diet, made of 100% chicory roots grown and processed by the unique production technology of LEROUX, founded in 1858 (France), with Belgian chocolate. Delicious in milk.
Advantages:
Does not contain caffeine, does not increase blood pressure;
Contains Belgian chocolate;
Contains inulin - a vegetable fibre (1 serving = 60% of the inulin daily value) which:
- improves intestinal microflora;
- stimulates the growth and activity of beneficial bifidobacteria;
- improves the absorption of calcium by the body;
Contains vitamins & minerals;
It is allowed to use in the diet of school-age children;
Does not contain GMOs;
Gluten-free.
Ingredients:
Fructose, natural soluble chicory, cocoa powder, chocolate.
Mass:
12 g
Storage conditions:
Store at a temperature not exceeding 25° C and relative humidity not more than 75%. It is recommended to immediately use the contents of the bag, as the product absorbs moisture.
Shelf life:
2 years.
Cooking method:
The contents of the bag pour into a Cup, pour hot water or hot milk and mix.
Nutritional value per 1 serving (12g), % share of average daily requirement
Отзывы покупателей на товар: Порционный цикорий шоколадный Chikoroff® 12г