Chicory-East Chikoroff® 100g (doy pack)
SKU: 02040497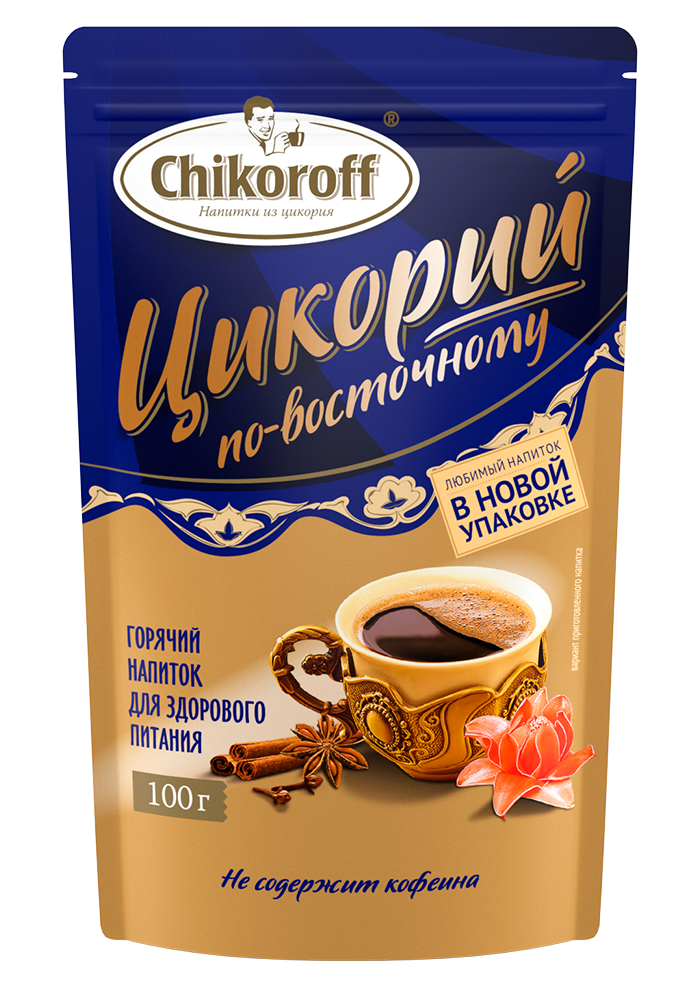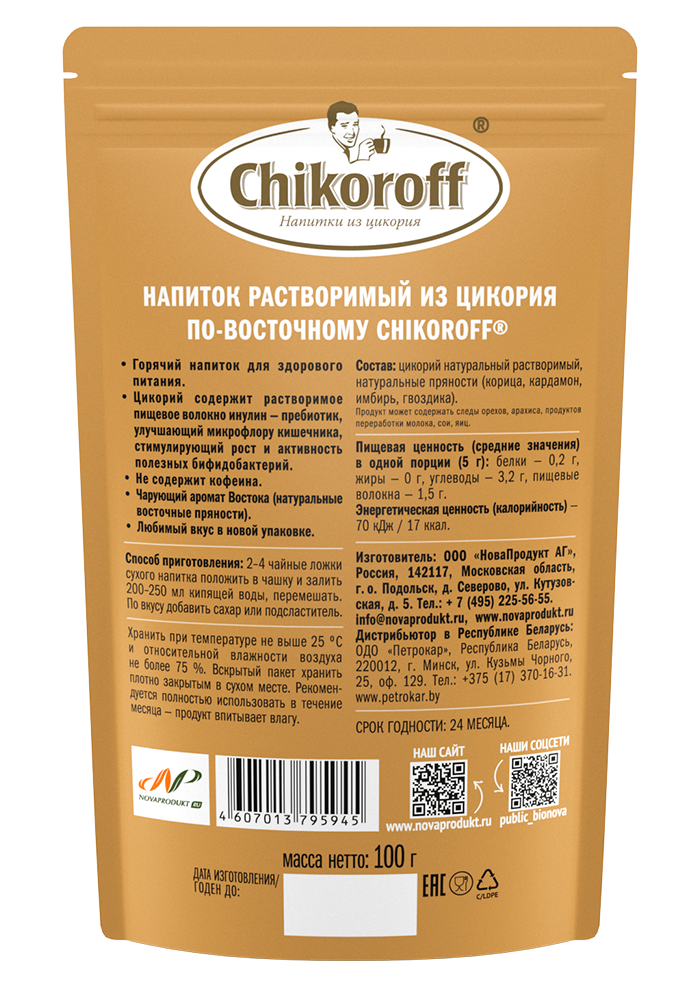 Chicory in the East-a hot drink for a healthy diet, made from 100% chicory roots grown and processed by the unique production technology.
The perfect solution for gourmets who prefer freshly brewed aromatic chicory, but do not have time to cook in the Turk. Due to the special formulation CHIKOROFF\u00ae Oriental will open the world strong taste and a rich enchanting fragrance.
Advantages:
Does not contain caffeine, does not increase blood pressure;

Contains inulin, a dietary fiber that promotes healthy digestion.:
- improves intestinal microflora;
- stimulates growth and activity of beneficial bifidobacteria;
- improves absorption of calcium by the body;
Contains vitamins & minerals;

Does not contain GMOs.
Ingredients:
Natural instant chicory powder, natural roasted ground chicory, spices.
Mass:
100 g
Storage conditions:
Store at a temperature not more than 25C° and relative humidity not more than 75%. Store the opened jar tightly closed, in a dry place. It is recommended to use fully within a month, as the product absorbs moisture.
Shelf life:
2 years
Cooking method:
2-3 teaspoons chicory Chikoroff® Oriental put in a Cup, pour hot water, let stand for one minute, add sugar, fructose or other sweetener to taste, milk, cream or their substitute. When brewing beverage allowed natural sediment.
Nutritional value per 1 serving (5 g), % share of average daily requirement
Отзывы покупателей на товар: Цикорий по-восточному Chikoroff® 100г (doy pack)





Отличный напиток, очень вкусный!
Оставить отзыв