Sugar substitute NOVASWEET® - 1200 tablets
SKU: 04050451
Sugar substitute tablets used for sweetening low-calorie dishes and drinks.

Advantages:
Without the calories;
Does not increase human blood sugar (glycemic index = 0);

1 tablet corresponds to the sweetness of 1 teaspoon of sugar;
Allowed by Rospotrebnadzor for implementation and use;
Does not contain GMO;
Recommended for dietary and diabetic nutrition.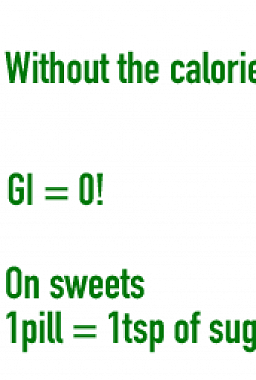 Ingredients:
Sweetener sodium salt of cyclamic acid, baking powder bicarbonate (baking soda), sweetener saccharin (sodium salt), lactose, acidity regulator tartaric acid.
Mass:
72 g
Storage conditions:
Store at a temperature not more than 25C° and relative humidity not more than 75%.
Shelf life:
2 years
Отзывы покупателей на товар: Заменитель сахара Novasweet® - 1200 таблеток