Advantages:
Contains prebiotic substance-inulin;

Only 1 kcal per serving;

The most popular sweetener;
Innovative dispenser with membrane-easy to take with you;
Does not require time to dissolve even in cold drinks;
One portion obtained by pressing lightly (0.5 g) corresponds to the sweetness of one teaspoon of sugar (5 g);
It is convenient to use when preparing a variety of dishes, desserts and drinks;
Free of preservatives, colorants & fragrances;
Does not contain GMO;

Replaces 800 g of sugar;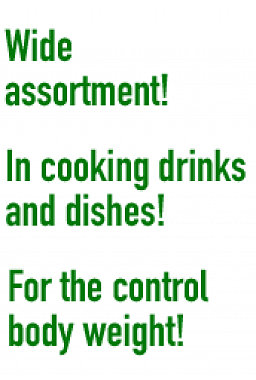 Ingredients:
Carrier - glycerin from vegetable raw materials, food fiber from chicory-inulin, sweetener from natural raw materials - Sucralose.
Mass:
80 g (160 servings).
Storage conditions:
Store at a temperature not more than 25C° and relative humidity not more than 75%.
Shelf life:
2 years
Recommended portion (per day):
10 servings of approximately 5 g.
Nutritional value 1 serving (0.5 g), % share of average daily requirement
Отзывы покупателей на товар: Жидкий сахарозаменитель Сукралоза Premium Bionova® 80г





Хороший сахарозаменитель. По вкусу от сахара не отличить!
Оставить отзыв