Protein granola Bionova® Chocolate 280g
SKU: 01010444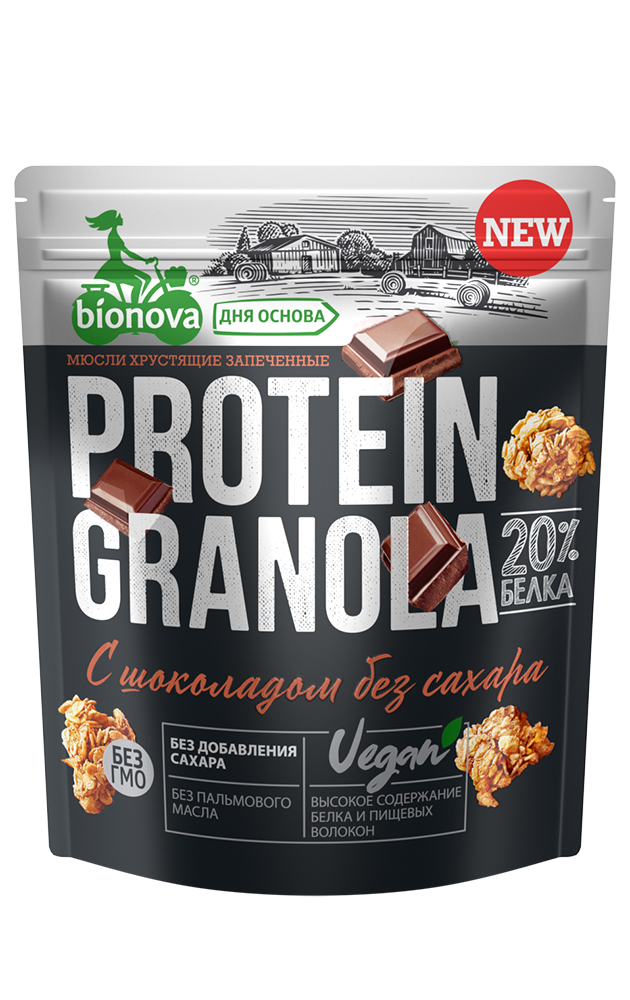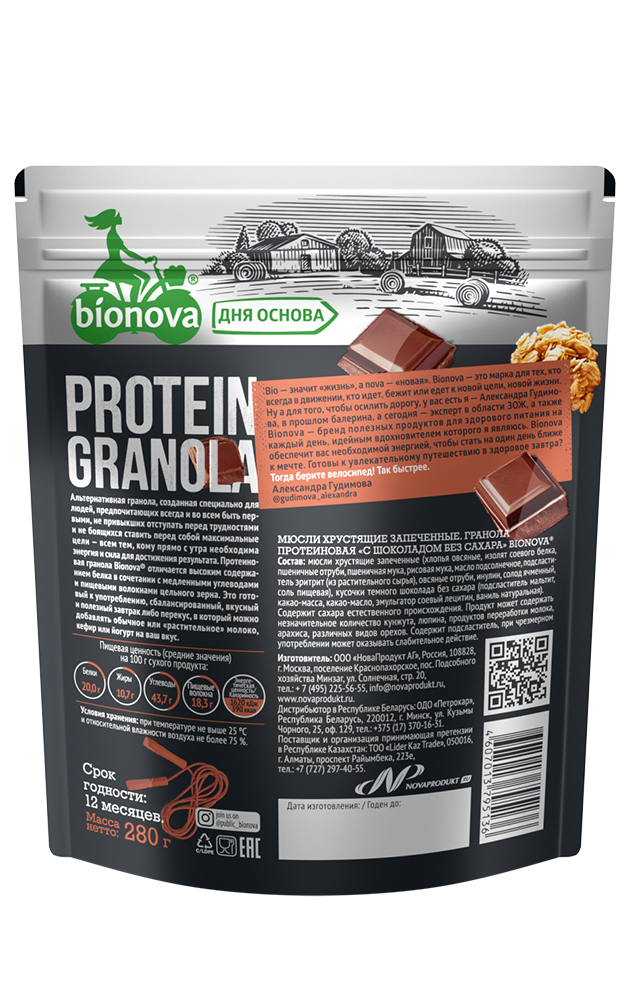 Protein Granola Bionova\u00ae Chocolate has a high protein content combined with slow carbohydrates and whole grain dietary fiber. This is a ready-to-eat, balanced, tasty and healthy breakfast or snack to which you can add plain or "vegetable" milk, kefir or yogurt to your taste. Ready to eat. Add milk, yogurt or juice if desired.
Ingredients:
Crispy baked muesli (oat flakes, soy protein isolate, wheat bran, wheat flour, rice flour, sunflower oil, erythritol sweetener (from vegetable raw materials), oat bran, inulin, barley malt, edible salt), pieces of dark chocolate without sugar (sweetener maltitol, cocoa mass, cocoa butter, emulsifier soy lecithin, natural vanilla). Contains naturally occurring sugars. The product may contain trace amounts of sesame, lupine, milk processing products, peanuts, various types of nuts. Contains a sweetener, may have a laxative effect if consumed excessively.
Mass:
280 g
Storage conditions:
Store at a temperature not more than 25C° and relative humidity not more than 75%. Open the package store tightly closed, in a dry place. It is recommended to use fully within a month as the product absorbs moisture.
Shelf life:
1 year
Nutritional value for 1 serving (40 g), % share of average daily requirement
Отзывы покупателей на товар: Протеиновая гранола (Мюсли) Bionova® Шоколадная 280г