Concentrate of oat protein Bionova® 1kg
SKU: 01070537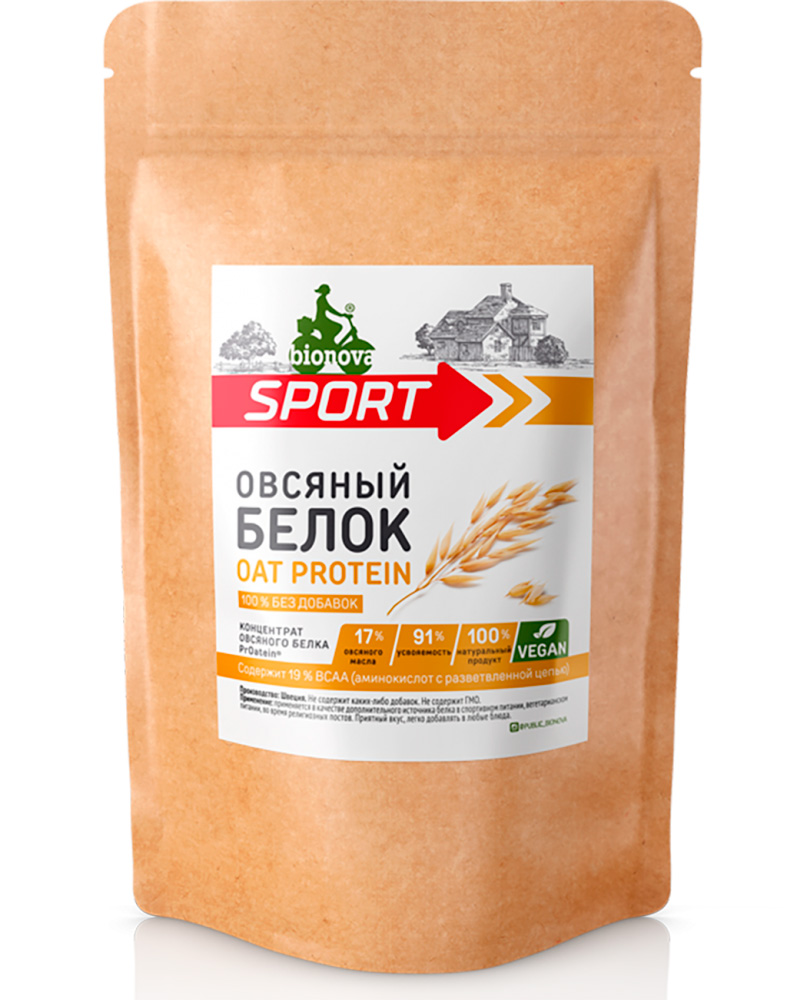 Спортивная добавка овсяный белок - это натуральный растительный протеин, полученный из овса премиального сорта. Благодаря своей пищевой ценности и прекрасной усвояемости (91%), белок применяется при приготовлении блюд спортивного, диетического и вегетарианского питания, а также для обогащения продуктов.
Продукт успешно прошел экспертизу в НИИ питания РАМН, признан безопасным и рекомендован для использования в пищевой промышленности (SSC 2200:2010 / ISO 2200:2005 и PAS220:2008).
Advantages:
100 % natural oat protein from Sweden;
Full amino acid profile;
Contains 19% BCAAs (branched chain amino acids);
Contains 17 % valuable oat oil;
91% digestibility in the body;
It has a neutral taste and aroma;
It goes well with animals or milk proteins (50/50);
Free of GMO, gluten, soy, lactose, cholesterol, allergens;
Suitable for enriching products with protein during fasting;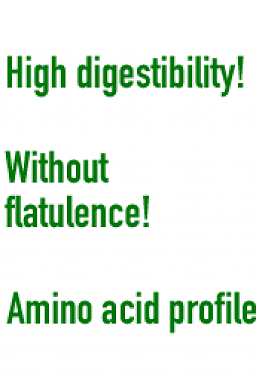 Ingredients:
Concentrate of oat protein.
Mass:
1000 g.
Storage conditions:
Store in a dry, clean, well-ventilated area at ambient temperature and humidity. Away from strong-smelling materials.
Shelf life:
1 year
Nutritional value per 100g, % share of average daily requirement
Energy
445 kcal (1865 kJ)
Отзывы покупателей на товар: Концентрат овсяного белка Bionova® 1кг





Хороший протеин.
Мне понравился!
Пью редко, в основном когда не хочется много рыбы или мяса.
Оставить отзыв