Box with bars Ol'Light® Strawberry
SKU: 05030408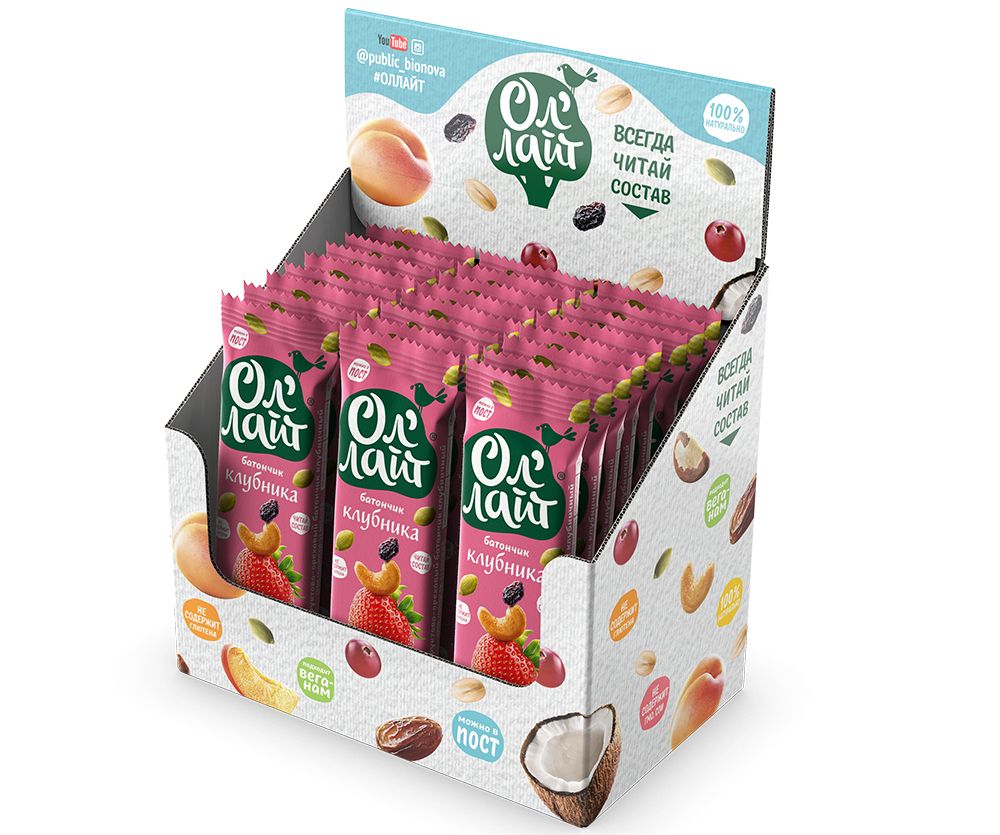 Fruit and nut bar strawberry -100% natural snack.

Always read the line-up. No flavorings, preservatives or dyes. Only natural ingredients – nuts and dried fruits.
Advantages:
100 % natural product;
Free of GMO, gluten, cholesterol, soy & milk;
No added sugars, colors, preservatives or flavors;
Suitable for vegans;
Can be used in the post;
Convenient to take with you.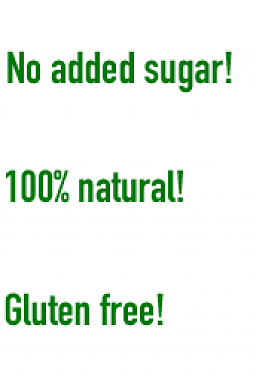 Ingredients:
Dates dried, raisins, pumpkin seeds, sunflower seeds, cashews, dried strawberries, natural flavor. May contain a small amount of peanuts, bone fragments.
Mass:
30 g.
Storage conditions:
Store at a temperature not exceeding 25 °C and relative humidity not exceeding 75 %.
Shelf life:
1 year.
Nutritional value per 1 bar (30 g), % share of average daily requirement
Carbohydrates
19.4 g (5.3%)
Energy
490 kJ (116 kcal) (4.6%)
Alimentary fiber
1.9 g (6.3%)
Отзывы покупателей на товар: Фруктово-ореховые батончики Бокс Ол'Лайт® Клубника- 25 шт.