Bar Bionova® №8 Chocolate & Nuts with a prebiotic
SKU: 01030418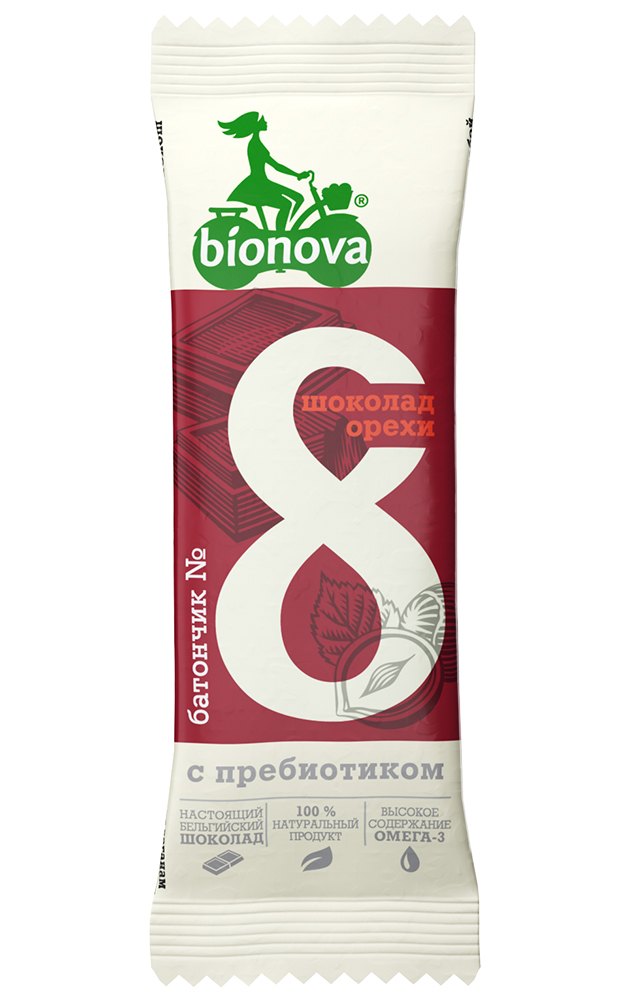 Fruit and nut bar chocolate and nuts-100% natural snack.

to the party! To dance until morning! Will charge a good mood and support the immune system.
Need to hold out until morning? Revitalizing bar with Belgian chocolate, hazelnuts and cinnamon. Activates the "hormone of happiness", charges the "batteries", raises the mood. Non-Stop!
Advantages:
100 % natural product;
Free of GMO, gluten, cholesterol, soy & milk;
No added sugars, colors, preservatives or flavors;
The high content of dietary fiber;
High content of omega-3 polyunsaturated fatty acids;
Contains inulin-prebiotic that improves intestinal microflora, stimulates growth and activity of beneficial bifidobacteria;
Suitable for vegans;
Can be used in the post;
Convenient to take with you.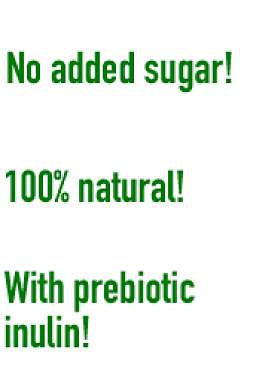 Ingredients:
Dates dried, raisins, cashews, cocoa powder, food fiber from chicory-inulin, Belgian dark chocolate, Chia seeds, hazelnuts roasted, cinnamon. The product may contain bone fragments.
Mass:
35 g.
Storage conditions:
Store at a temperature not exceeding 25 °C and relative humidity not exceeding 75 %.
Shelf life:
1 year.
Nutritional value per 1 bar (35 g), % share of average daily requirement
Carbohydrates
18,0 g (4,9%)
Energy
490 kJ (120 kcal) (4,8%)
Alimentary fiber
5,5 g (18,3%)
including omega-3 fatty
0,14 g (7,0%)
including inulin
2,5 g (100,0%)
Magnesium
40,6 mg (10,2%)
Phosphorus
68,0 mg (8,5%)
Potassium
321,0 mg (9,2%)
Vitamin B1
0,10 mg (7,1%)
Vitamin B2
0,10 mg (6,2%)
Отзывы покупателей на товар: Фруктово-ореховый батончик Bionova® №8 Шоколад & Орехи с пребиотиком