Sugar substitute Izomalt Bionova® 1kg
SKU: 01050448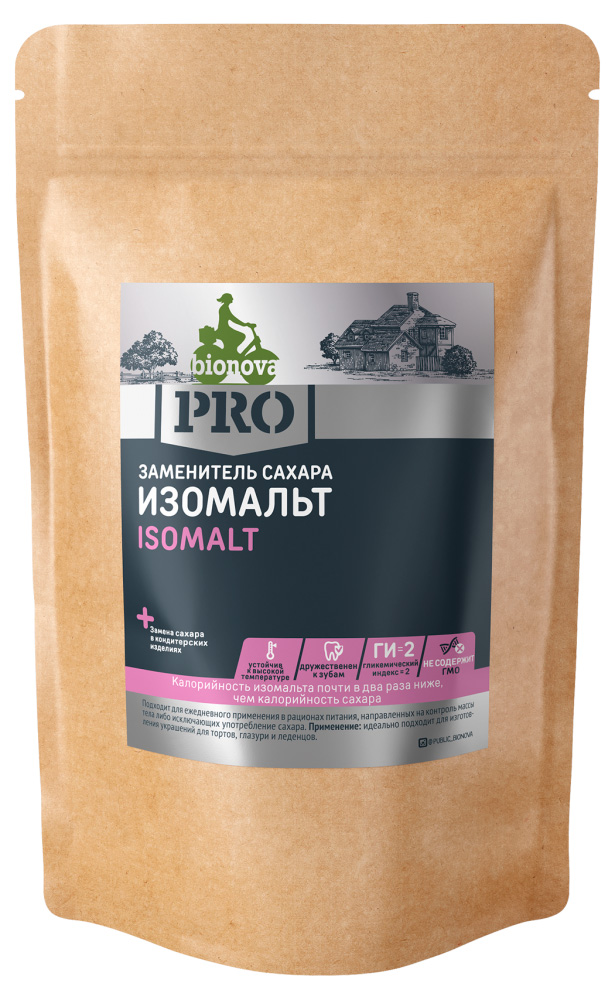 Powder isomalt is a sugar substitute made from 100% vegetable raw materials (sugar beet). Has a pleasant sweet taste intensity is approximately equal to 45-60% of the sweetness of sugar. The product has a very low glycemic index, does not cause a sharp increase in blood glucose levels, and its calorie content is twice lower than that of sugar.
Isomalt is an excellent choice for dietary and diabetic nutrition.
Advantages:
Low glycemic index (GI=2);
The intensity of sweetness 45-60% of regular sugar;
Resistant to high temperature;
Suitable for daily use in diets aimed at controlling body weight, or excluding the use of sugar;
Protects teeth from tooth decay, suppresses the activity of caries bacteria;does not contain GMO, preservatives and dyes.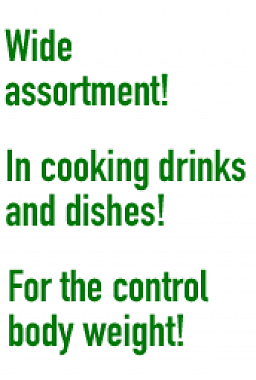 Ingredients:
Isomalt
Mass:
1000 g
Storage conditions:
Store in a cool dry place at temperatures between 10 and 25 ° C and relative humidity of 65 %.
Shelf life:
3 years
Nutritional value per 100g, % share of average daily requirement
Отзывы покупателей на товар: Заменитель сахара Изомальт Bionova® 1кг