Sorbitol powder-a natural substitute for sugar, contained in the fruit of Rowan, dogwood, hawthorn, apples, grapes and many other berries and fruits.
Suitable for use in home cooking, drinks, dairy products, fruit and vegetables canning, baking, jam making, fruit salads, ice cream, desserts.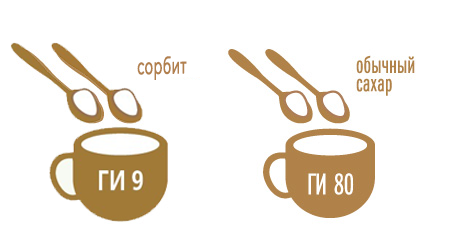 According to research, eating foods with a low glycemic index reduces the risk of diabetes, cardiovascular disease and atherosclerosis, improves skin condition, and controls body weight.