PopCrunch granola with popcorn and raisins Ol'Light® 40g
SKU: 05020454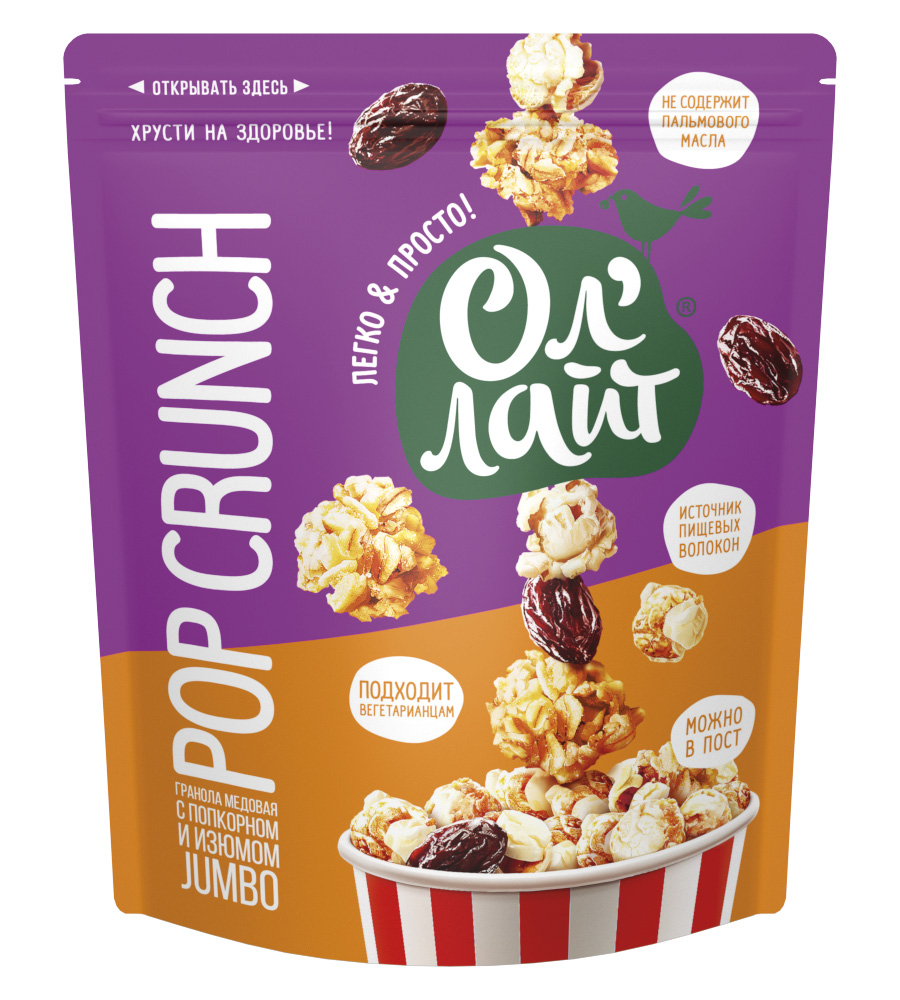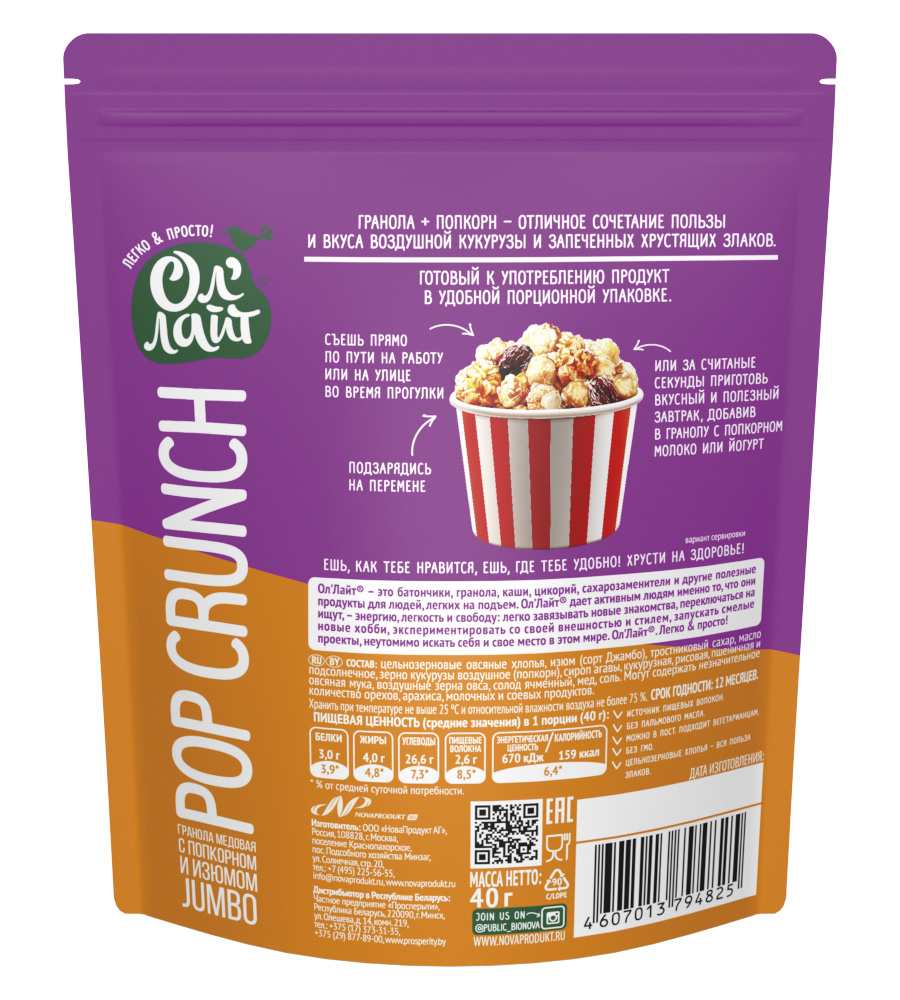 Crispy Honey Baked Granola with Popcorn and Jumbo Raisins is a great combination of the health and flavor of popcorn and baked crispy cereals. Ready-to-eat product in convenient portioned packaging - you can prepare a delicious and healthy breakfast in seconds by adding milk or drinking yogurt to the popcorn granola. Or you can eat it on the way to work, or on the street during a walk, or recharge during recess.
Eat as you like, eat where you like! Crunch on health!
Advantages:
A source of dietary fiber;

The high content of dietary fiber;
Can be used in the fast;

Does not contain GMOs, and cholesterol.

Convenient to take with you;
Ingredients:
Whole grain oat flakes, raisins (Jumbo variety), cane sugar, sunflower oil, puffed corn (popcorn), agave syrup, corn, rice, wheat and oat flour, puffed oats, barley malt, honey, salt. May contain trace amounts of nuts, peanuts, dairy and soy products.
Mass:
40 g
Storage conditions:
Store at a temperature not exceeding 25 ° C, relative humidity not exceeding 75 %. Open package store in a dry place. It is recommended to use within a month
Shelf life:
1 year
Nutritional value for 1 serving (40 g), % share of average daily requirement
Carbohydrates
26,6 g (7,3%)
Alimentary fiber
2,6 g (8,5%)
Отзывы покупателей на товар: PopCrunch гранола медовая с попкорном и изюмом Jumbo Ол'Лайт® 40г