Multigrain Crispbread Leksands®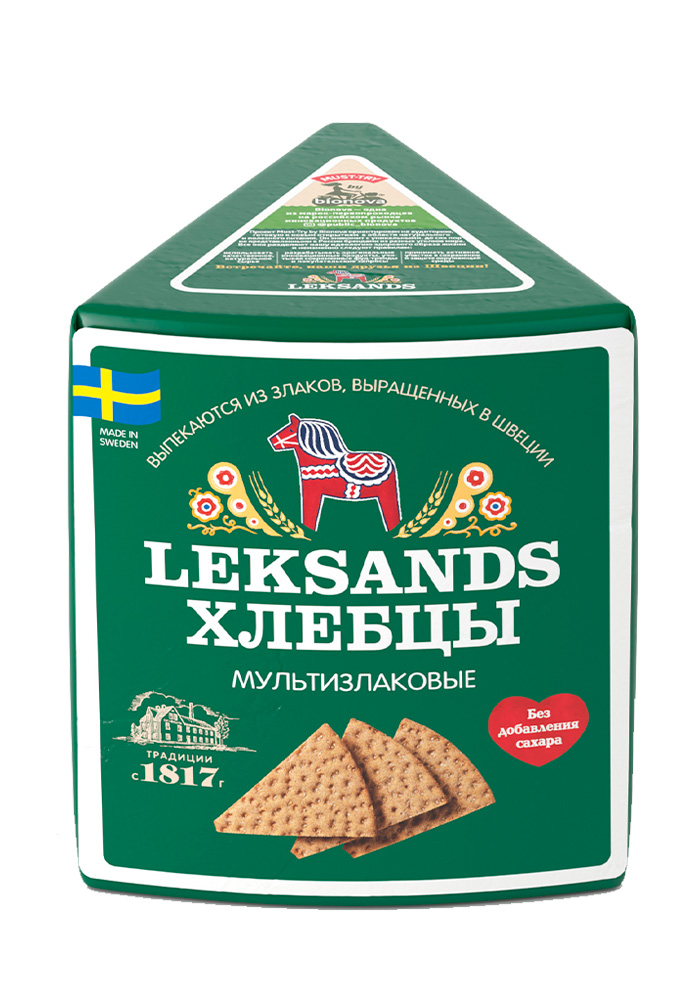 Ingredients:
whole grain rye flour, whole grain wheat flour, oat bran, barley flour, water, yeast, salt.
Mass:
190 g
Storage conditions:
Store at a temperature not exceeding 25 °C and relative humidity not exceeding 75 %.
Shelf life:
1 year.
Nutritional value per 100g, % share of average daily requirement
Отзывы покупателей на товар: Хрустящие хлебцы Leksands® Мультизлаковые





Отличные хлебцы. С маслом еще вкуснее! а можно с маслом и джемом!





Самые вкусные из всей линейки хлебцев! и не корябают нёбо
Оставить отзыв