Fructose powder with vitamin C - natural fruit sugar. It is used in home cooking, in beverages, dairy products, when preserving vegetables and fruits, for the preparation of pastries, jams, fruit salads, ice cream and desserts.

Made by the largest European producer of fructose - the company Galam (Israel). The product meets the high European quality and safety standards and is certified according to ISO, BRC, GMP, etc.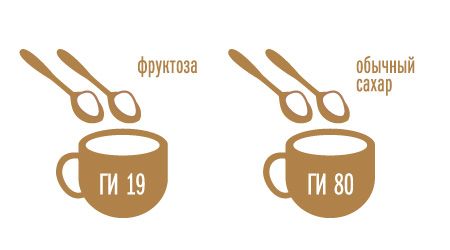 According to research, eating foods with a low glycemic index reduces the risk of diabetes, cardiovascular disease and atherosclerosis, improves skin condition, and controls body weight.