Box with bars Bionova® №11 - 24 pcs.
SKU: 01060432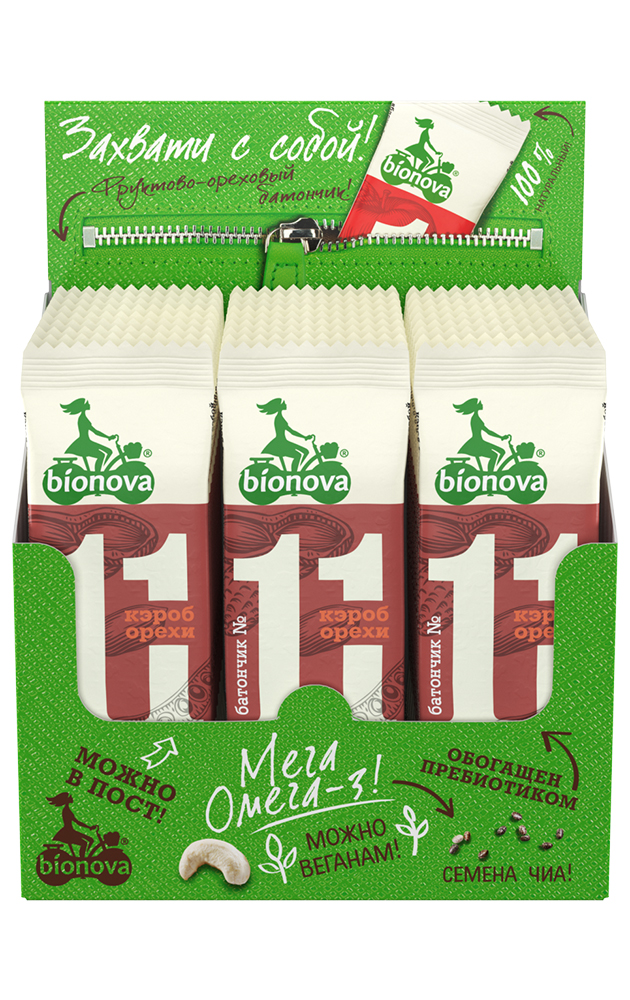 Be on the safe side! And what will you do if you get stuck in the elevator? Make the situation more go-happy-lucky!
Did not have time to eat within a day? A unique bar with the taste of carob and coconut will not only save you from hunger, but will also keep your figure in great shape.
Box with 24 pieces of Bionova® №11 Carob & Nuts bars.
Advantages:
100 % natural product;
GMO-free, gluten-free, cholesterol-free, soy-free;
No sugar, no flavors, no preservatives and no dyes;
High content of dietary fiber;
High content of omega-3 polyunsaturated fatty acids;
Contains natural prebiotic INULIN, which stimulates the growth and activity of bifidobacteria;
Suitable for vegans;
Can be used while Fast;
Convenient to take with you.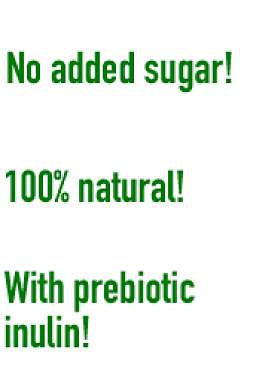 Ingredients:
Dates dried, raisins, roasted peanuts, coconut flakes, food fiber from chicory-inulin, unroasted carob (crushed dried carob fruit), Chia seeds. The product may contain bone fragments.
Mass:
35 g.
Storage conditions:
Store at a temperature not exceeding 25 °C and relative humidity not exceeding 75 %.
Shelf life:
1 year.
Nutritional value per 1 bar (35 g), % share of average daily requirement
Carbohydrates
19,0 g (5,2%)
Energy
580 kJ (140 kcal) (5,6%)
Alimentary fiber
5,5 g (18,3%)
including omega-3 fatty
0,14 g (7,0%)
including inulin
2,5 g (100,0%)
Potassium
261,8 mg (7,5%)
Manganese
0,31 mg (15,5%)
Отзывы покупателей на товар: Фруктово-ореховые батончики Bionova® Бокс №11 - 24 шт.